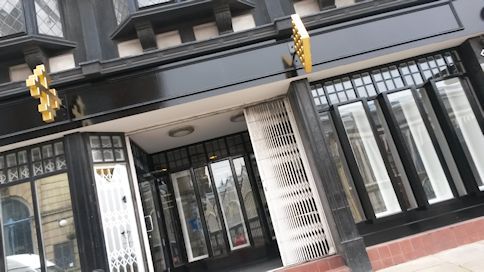 Marketplace Studios is an exciting new initiative providing start-up business support to creative graduates from Manchester School of Art, Manchester Metropolitan University.
Marketplace Studios is a three-storey building set in the heart of Stockport's Market Square in the historic Old Town. We have two floors of incubation studio space for our graduate practitioners, who receive business support tailored towards the Creative Industries to help them succeed in their new enterprises.
On the ground floor we have shop/gallery/exhibition space and project spaces to run courses for the general public.
If you would like to know more about workshops, courses or exhibitions at Marketplace Studios, please sign up for our regular newsletter.
Enquiries:
Clare Knox-Bentham
Centre Manager
Marketplace Studios
Market Square
Stockport
SK1 1EU
Workshop Opportunities
We are looking for Expressions of Interest for anyone who is interested in delivering short courses, workshops and masterclasses in all aspects of creative practice and are looking for expressions of interest from MMU graduates, staff and alumni who may be interested in delivering courses at all levels at Marketplace Studios, Stockport.
If you're a graphic designer, illustrator, jeweller, fine artist, ceramicist, photographer, animator, textile artist or anything else creative and are interested in delivering workshops at any level to the general public at Marketplace Studios in Stockport, please contact Clare Knox-Bentham c.knox-bentham@mmu.ac.uk for a job description and application form.
If you'd like more information about the Studios or would like to arrange a visit, please contact Clare.
Email: c.knox-bentham@mmu.ac.uk
For more information visit: http://www.art.mmu.ac.uk/marketplace/